BUSINESS INSIDER READERS,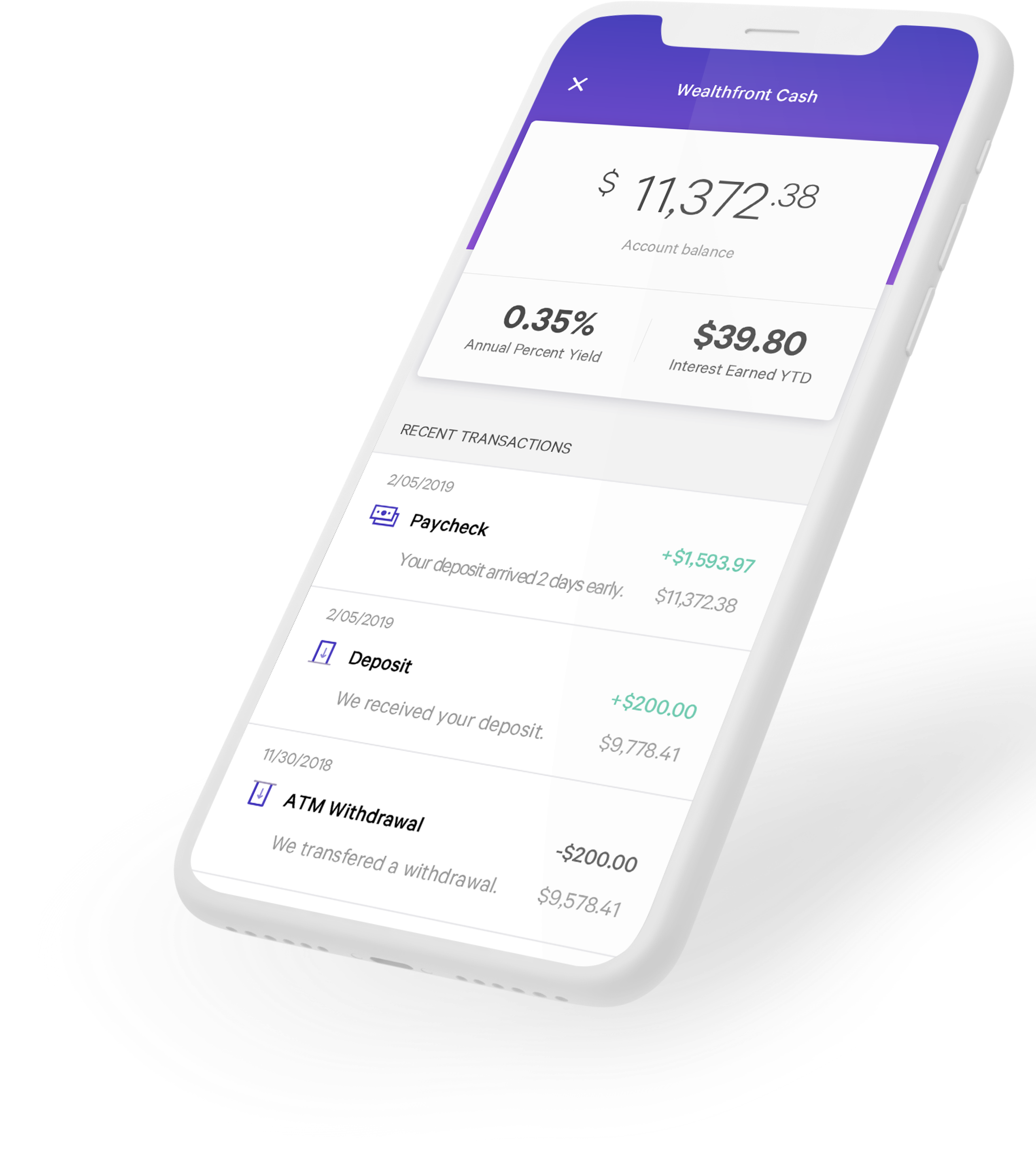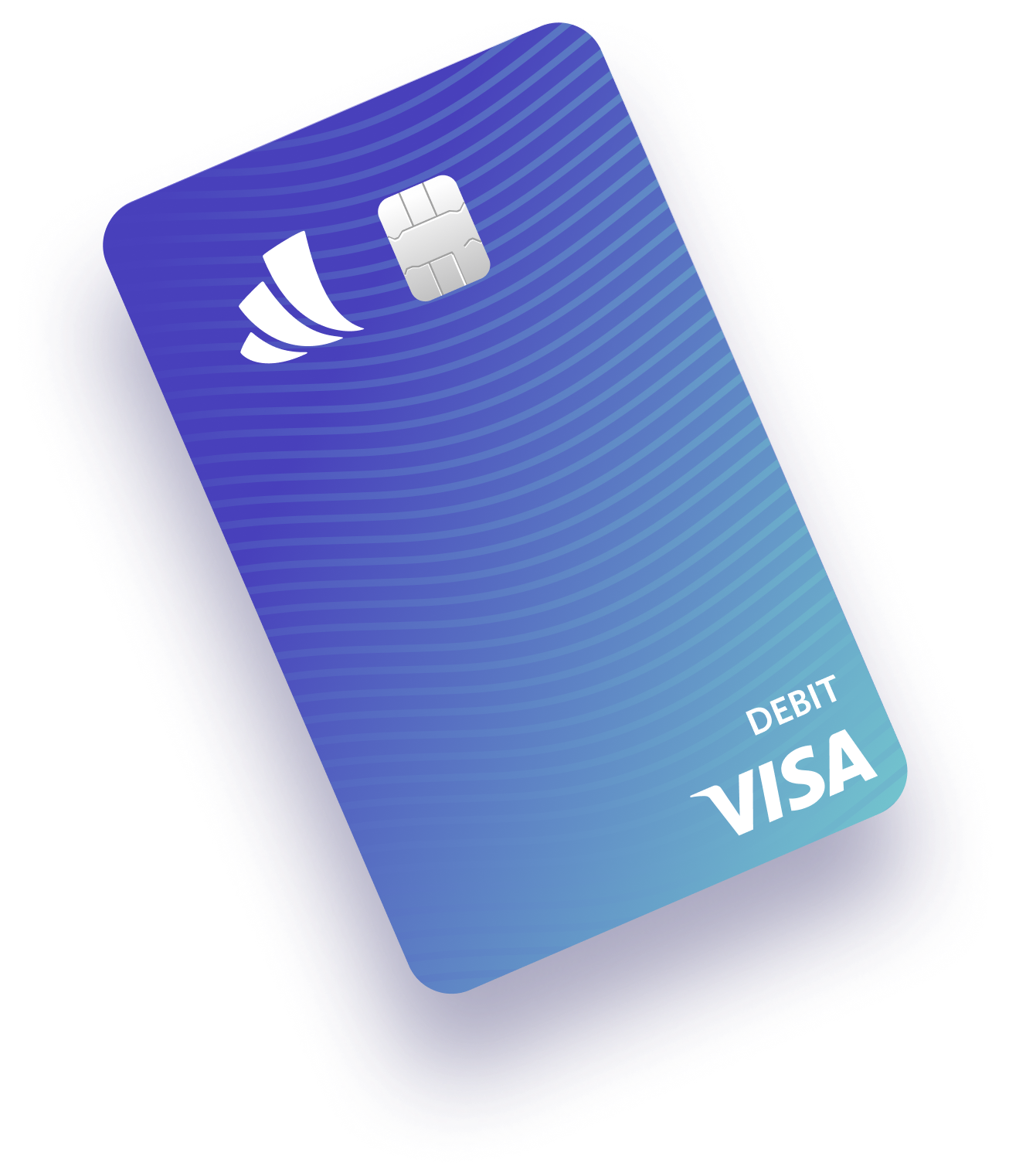 The Wealthfront Cash Account earns 0.35% APY, over 5x the national average per FDIC.gov. And it comes with checking features you need like setting up direct deposit, the ability to pay your bills, and a debit card to access your money quickly. Wealthfront Brokerage LLC may compensate Business Insider for referring you. Please read the disclosure statement at the bottom of this page for additional information. By clicking on "Start Saving" above, you agree and acknowledge that you have received the full disclosure statement below. The Wealthfront Cash Account is a product offered by Wealthfront Brokerage in partnership with Green Dot Bank.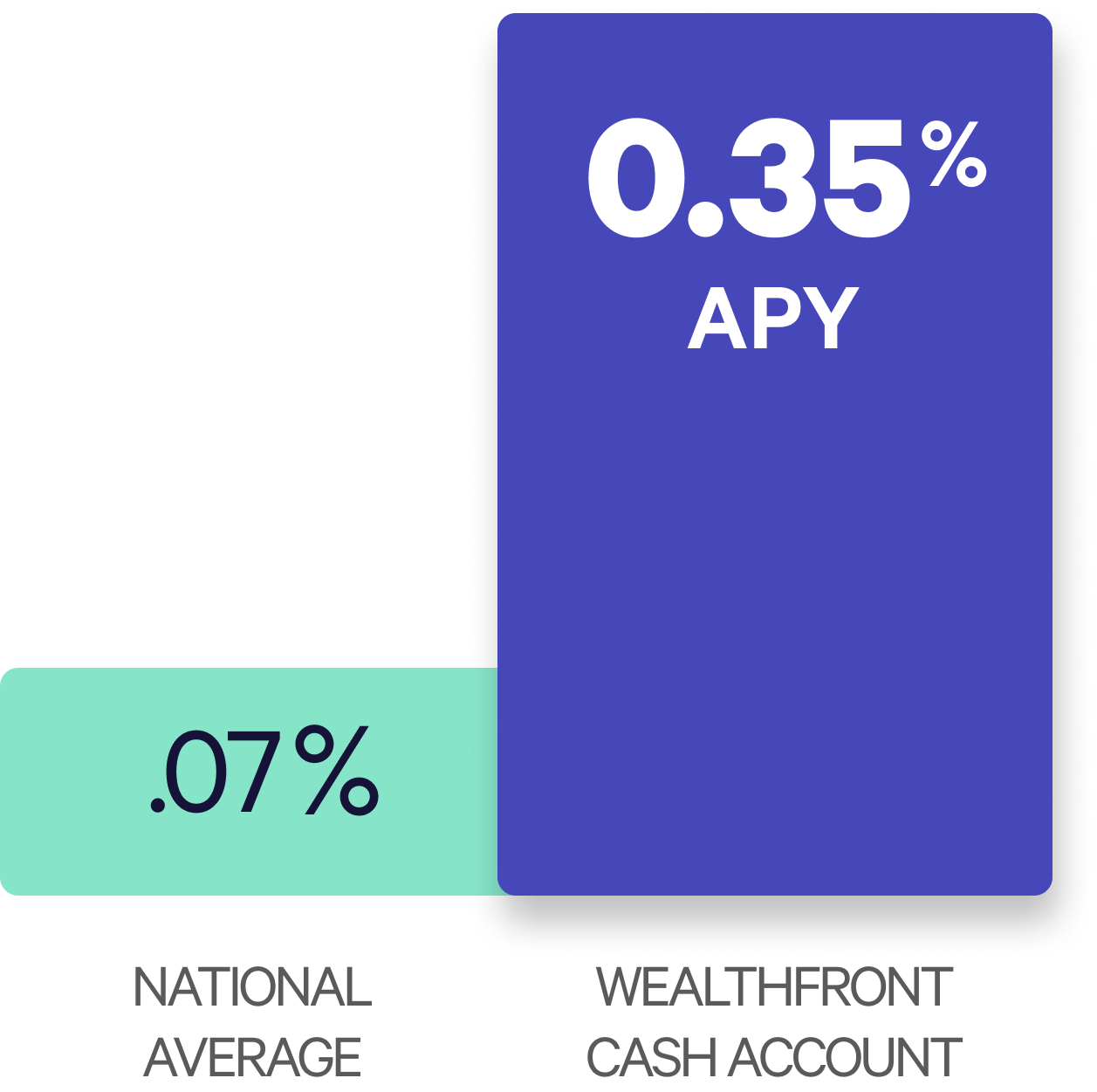 WIth 0.35% APY, more than 5x the national average per FDIC.gov, and no account fees, you'll earn more and keep more of your hard earned money.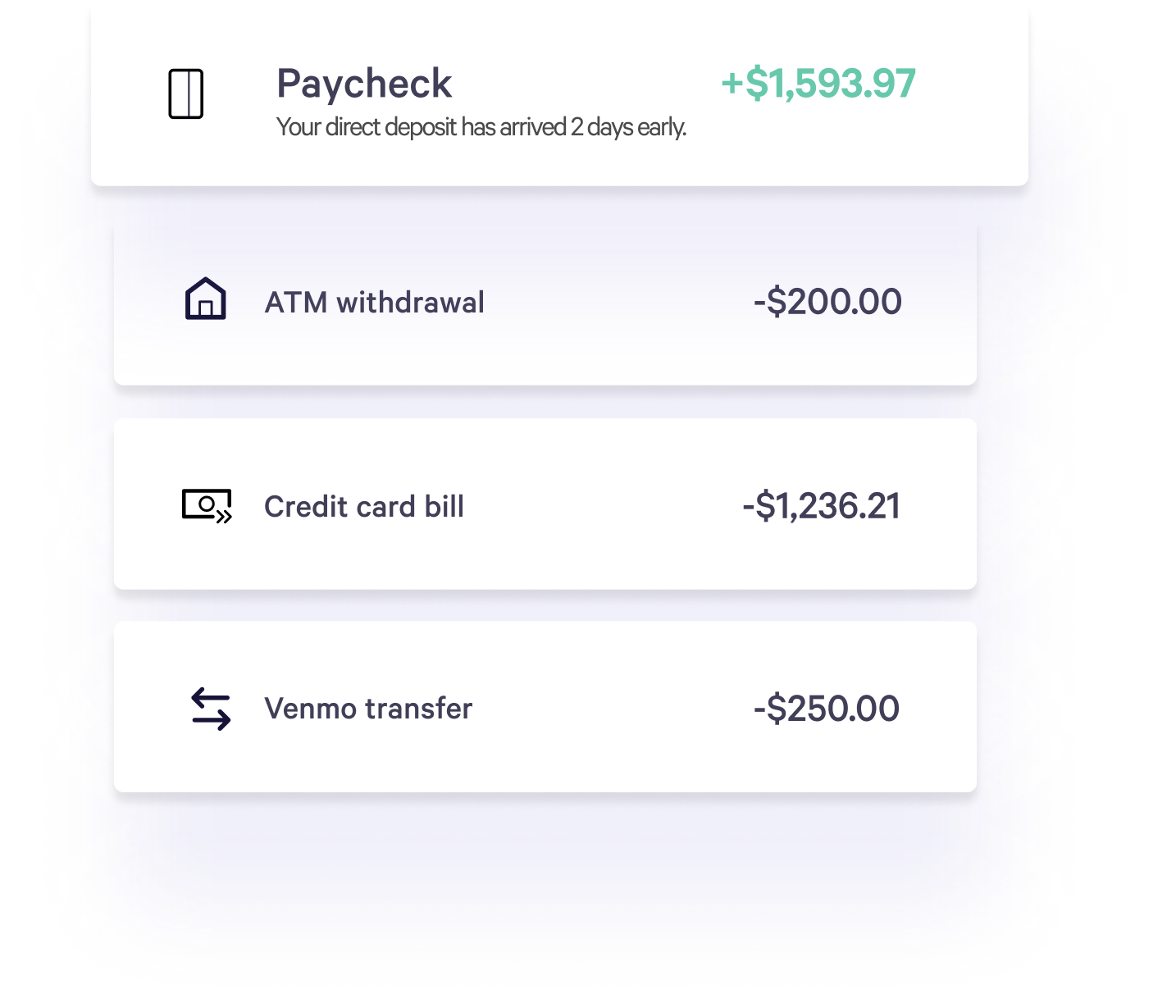 Get paid up to two days early.
Set up your direct deposit with the Cash Account and get your paycheck up to two days early. The earlier you get your paycheck, the more time you have to earn interest.
When you open a Cash Account, you'll also enjoy these benefits.
Spend directly from your Cash Account.
Or get cash anytime from 19,000 fee‑free ATMs.
Easily move money to your investment and other accounts whenever you want.
4x the typical FDIC insurance
Through our partner banks your cash is insured up to $1 million.
Skip the typical banks. Keep what you earn.
Why Wealthfront?
We have a new vision
for your money.
At Wealthfront, we want to optimize your money across spending, savings, and investments and put it all to work effortlessly. We call this vision Self-Driving Money™. With Self-Driving Money™, once you've direct deposited your paycheck to Wealthfront and paid your bills from your Cash Account, our software will optimize every remaining dollar. With the click of a button, you'll be able to let us automatically move your money to the most appropriate accounts for your lifestyle and goals.